Is cereal really soup?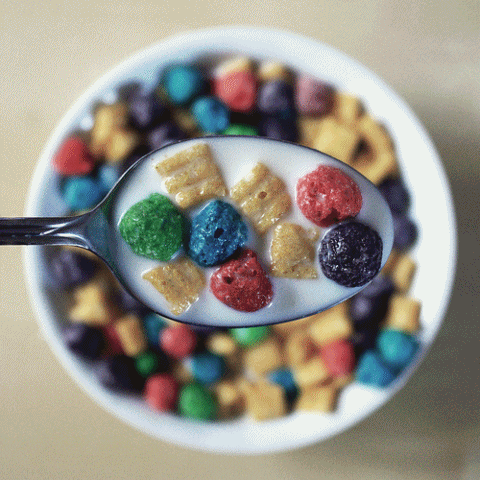 soup
noun\ ˈsüp \
Definition of soup 
1: a liquid food especially with a meat, fish, or vegetable stock as a base and often containing pieces of solid food
2: something (such as a heavy fog or nitroglycerine) having or suggesting the consistency or nutrient qualities of soup
3: an unfortunate predicament
Well, look at Merriam Webster's definition here. It says at #1 that it is a liquid food and it often contains pieces of solid food. Cereal contains a base which is milk and pieces of solid food which is cereal. Hence, a bowl of cereal is indeed soup.
Might I also add it's typically eaten with a spoon so it is not a drink which is a liquid without pieces of solid food. You'd choke otherwise.